3D Lab Denmark recently took part in Research Day at University Hospital of Southern Denmark
Forskningens Døgn (Research Day) is a nationwide festival celebrating researchers and their work. It takes place in April every year. Events are held all over Denmark where researchers are invited to show off and promote their research.
On the 23. of April 2022, University Hospital of Southern Denmark, invited researchers from the hospital had multiple stands where participants could learn, see, touch and experience everything from testing their liver to trying to operate an endoscope.
In addition to the stands, there were multiple talks with both researchers and ex-patients.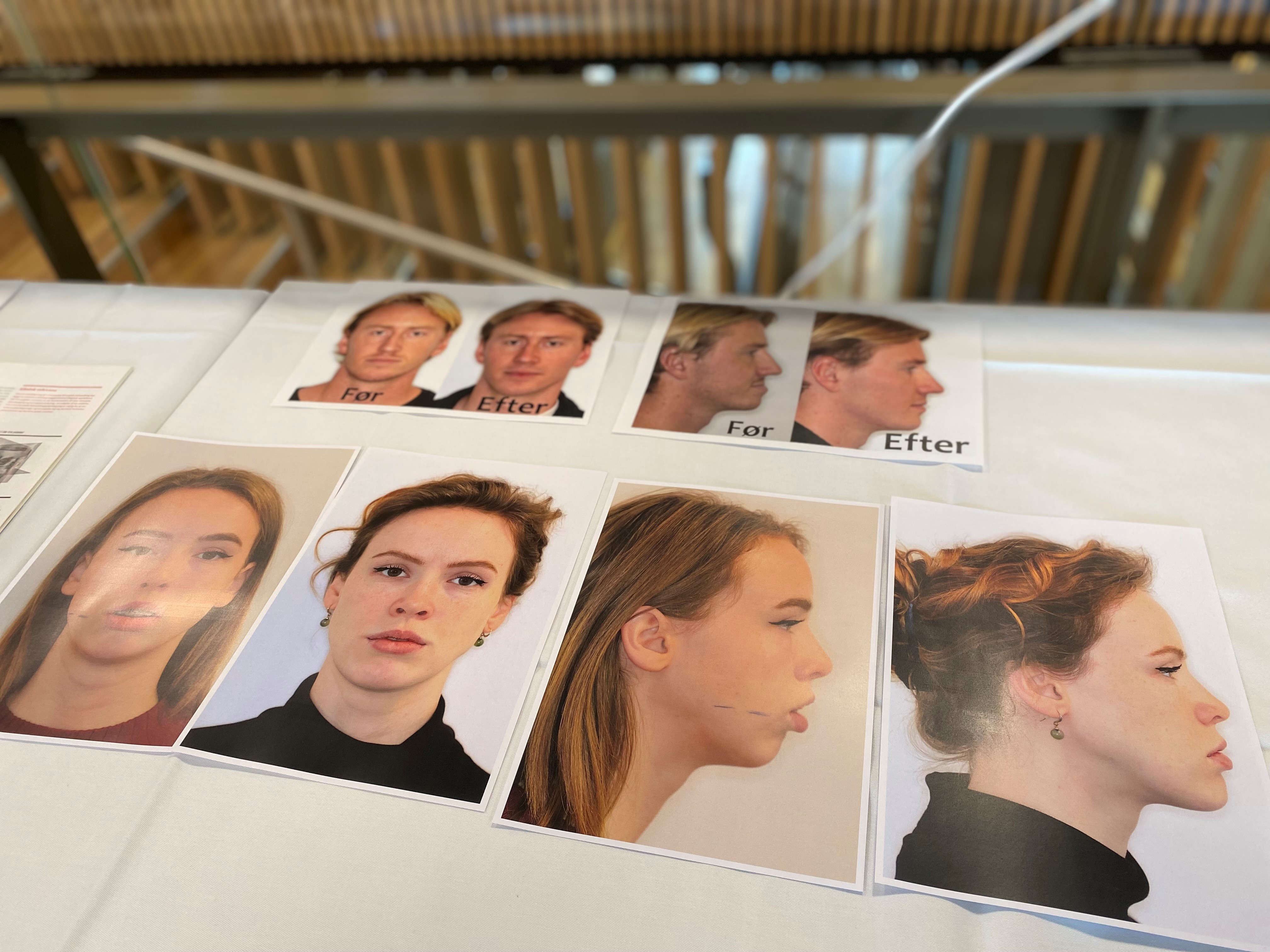 At 3D Lab Denmarks booth, you could:
Click through an interactive presentation on how Virtual Surgical Planning helps surgeons prepare for an operation
Stand in front of an early prototype of a digital mirror that predicts the outcome of a jaw surgery
Touch and feel 3D printed parts like Surgical Guides and full color parts for use in surgical planning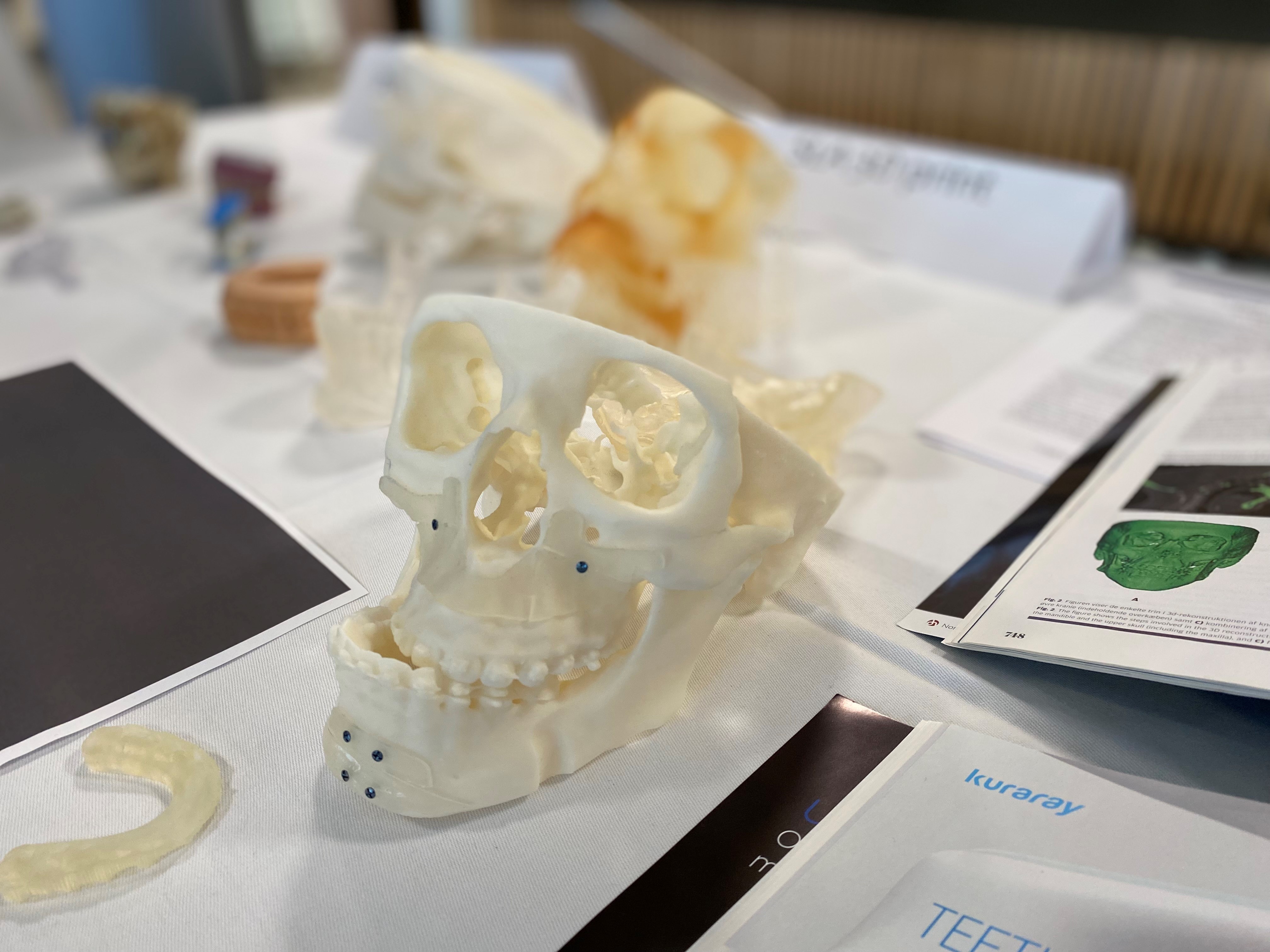 One of the more interesting prints we had with us, was this spectacular model of a previous patient of ours.
To improve patient specific treatment at University Hospital of Southern Denmark, this medical model was printed to visualise a patients jaw and airways post-surgery.
The patient's head was scanned in a CBCT scanner with 450μm voxel resolution, and hard tissue was prepared using AI segmentation in Materialise Innovation Suite.
Although the underbite can be seen clearly on the lower lip, the soft tissue is printed in transparent material to highlight details underneath the skin.
The patients airways and sinuses are seen as blue, and goes from the nose, through the skull and down along the neck.
The part was 3D printed on a Stratasys J5 MediJet at 3D Lab Denmark, easily cleaned manually, and finished by wet sanding plus applying a few layers of clearcoat.