PolyJet 3D printing samples received
We are getting a PolyJet 3D printer here at 3D Lab Denmark.
But before we get it installed here in-house, we wanted to make sure the quality lived up to our standards, so a couple of weeks ago, we sent some of our own 3D models to ProTech, who printed out some of them for us. Stay tuned for the second batch of test prints from Stratasys in more exotic materials.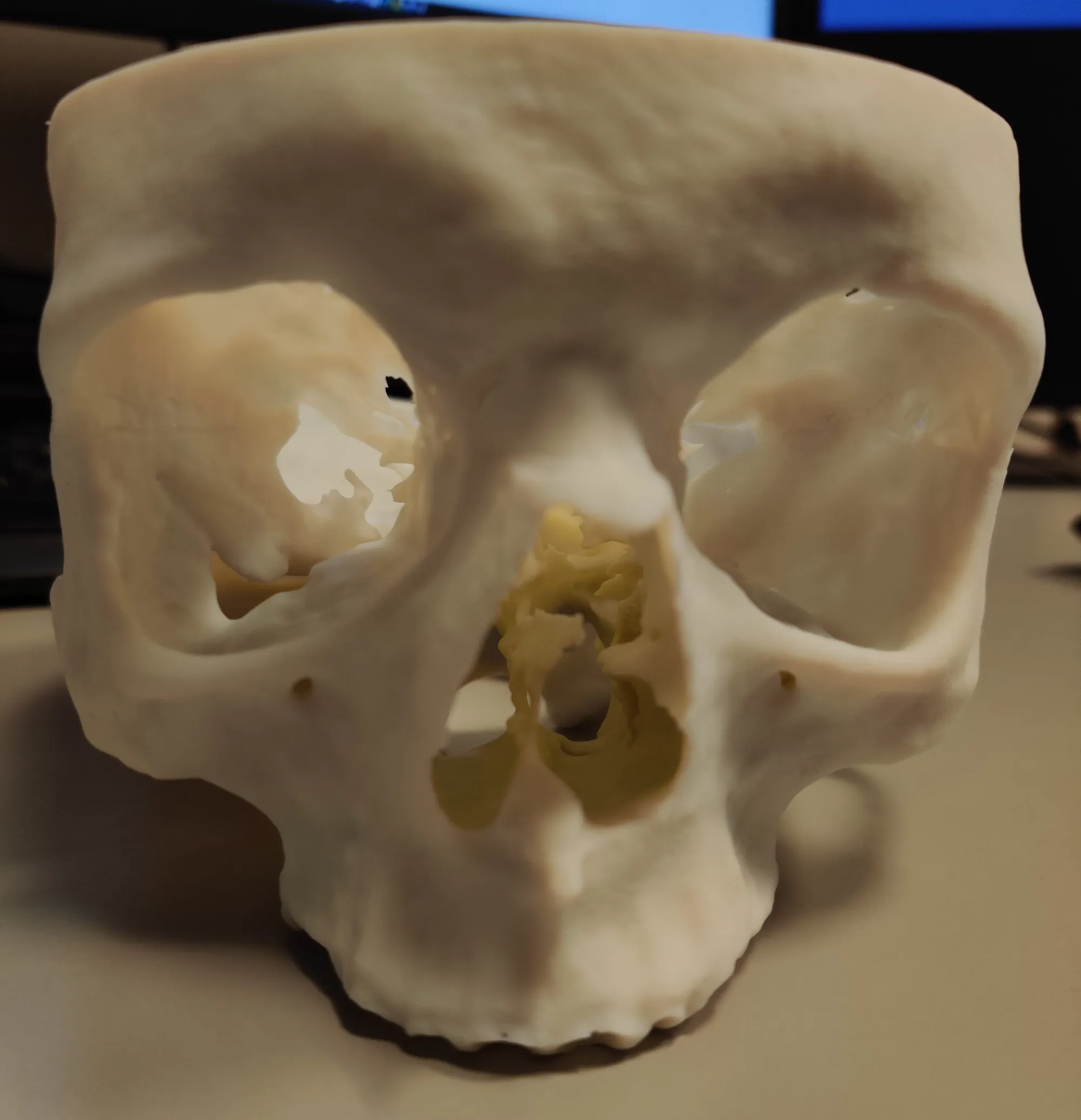 The first batch here is in VeroWhite a simple white but tough material, good for highly detailed models.
I didn't think they would send us this model. It was low on our priorities. Either way, it is really cool!
- Michael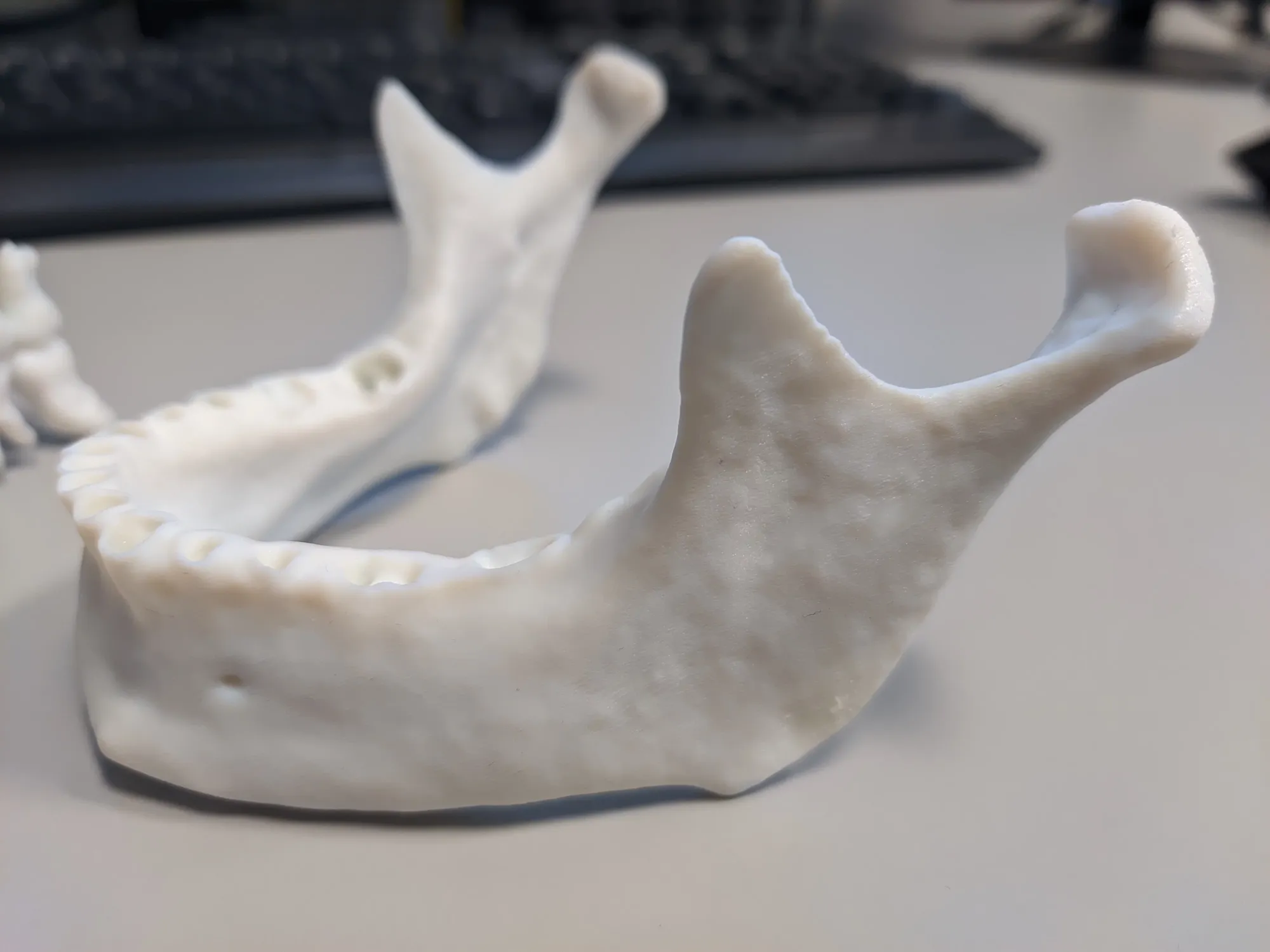 The texture is quite interesting on these prints. It's rough, and it is very difficult to spot the layer lines. Here is an up close image of the texture.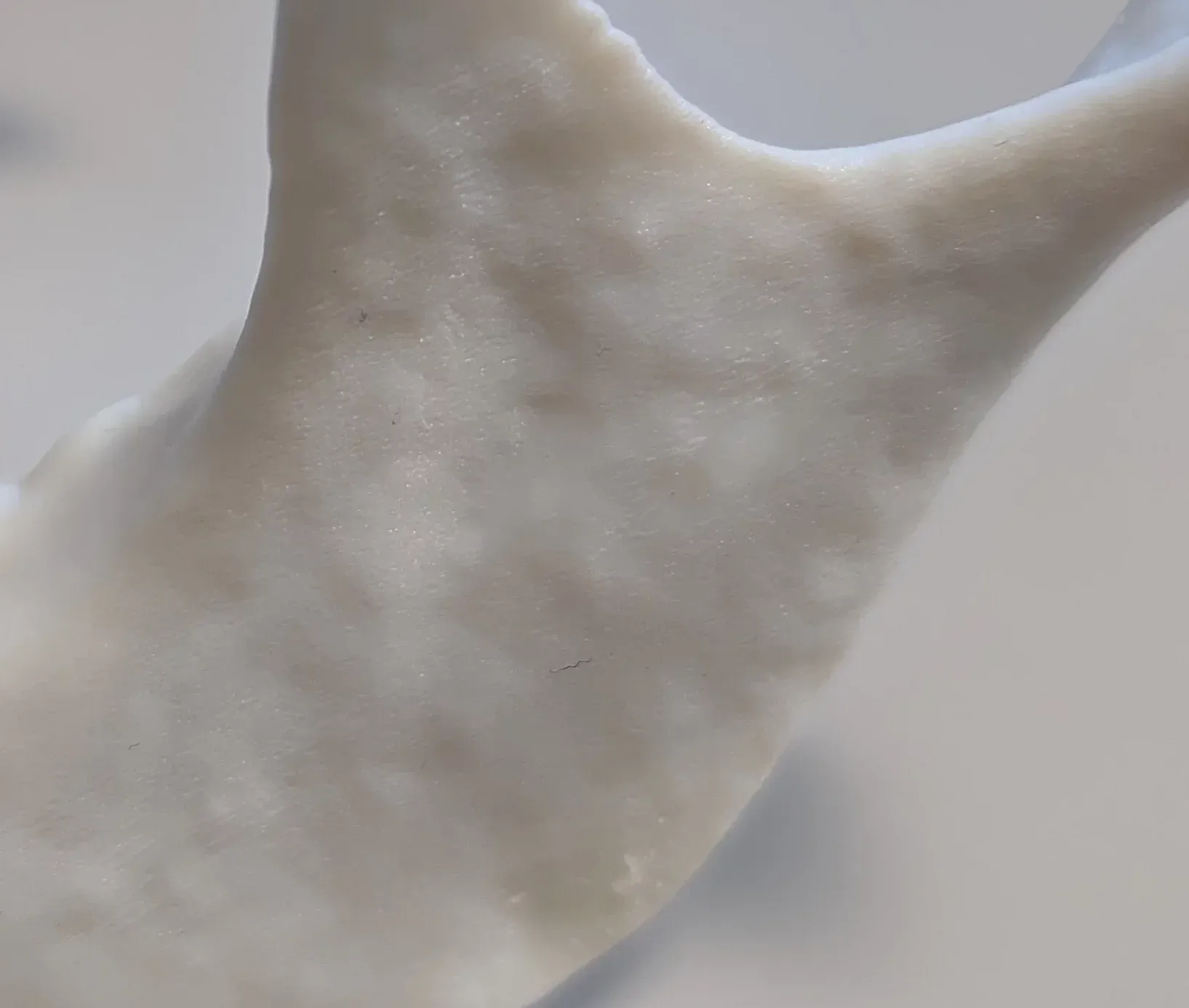 Initial impressions were exciting. It was the first time we had seen our own models printed on a PolyJet printer.
I like the transparent look of this material, where the model is very thin. It's not as homogenous as an SLA resin print.
- Alex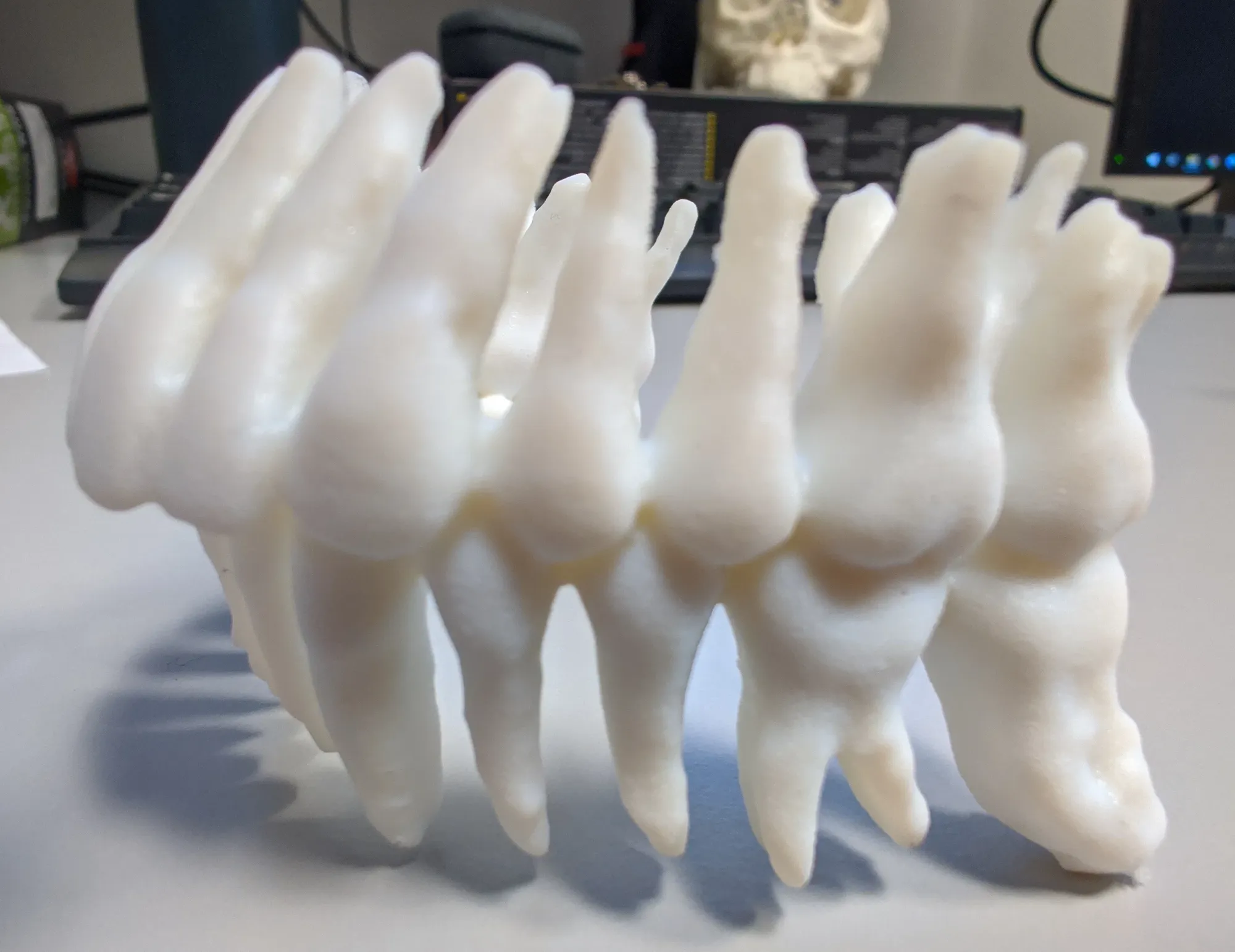 You have probably seen the model on here before. It is a model of Henrik's skull, the same one used for a lot of the beautiful 3D renders.
Scanned on our Planmeca ProMax CBCT scanner at 450 μm voxel size, meticulously segmented in Materialise Mimics and prepared for 3D printing (Check out our Lab section for more hard- and software). It's as close to ground truth as our CBCT scanner allows.
That's it for this time, check back when we receive the last samples. That will be even more exciting!