3D Laboratory at Sydvestjysk Sygehus is the first of its kind in Denmark
The future has arrived at The Department of Oral- & Maxillofacial Surgery at Sydvestjysk Sygehus in Esbjerg
3D Lab Denmark is the first in-house 3D Laboratory at a major hospital in Denmark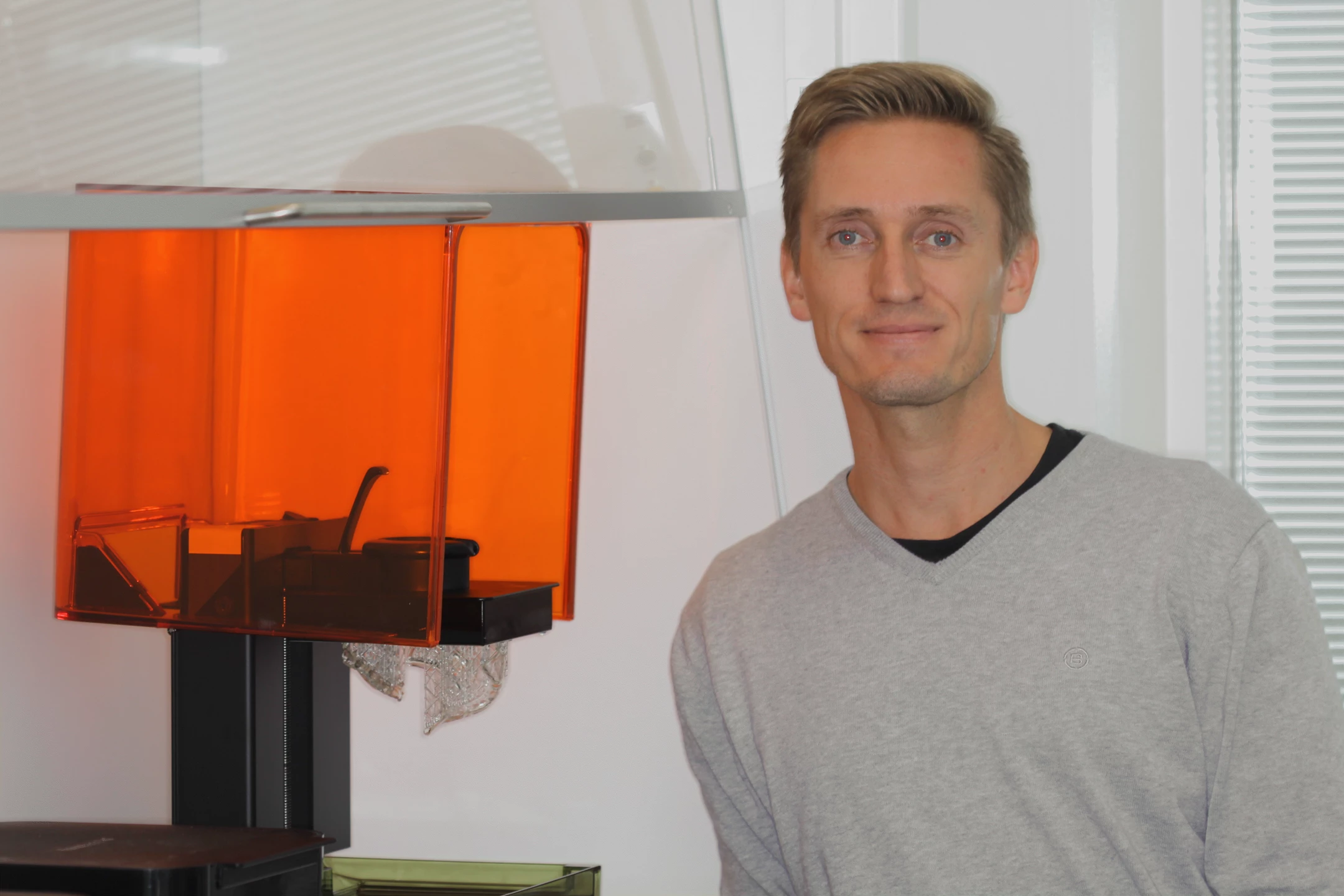 The original workbench and the many boxes with plaster models are still on the shelves in the old plaster workshop at the Oral Surgery Department at Sydvestjysk Sygehus in Esbjerg. But there - right in the middle of all the old - there is now also something brand new; a large ventilation cabinet with three black boxes. The 3D printer has moved in at the department.
As the only place in Denmark, The Department of Oral- & Maxillofacial Surgery at Sydvestjysk Sygehus now has their very own 3D laboratory.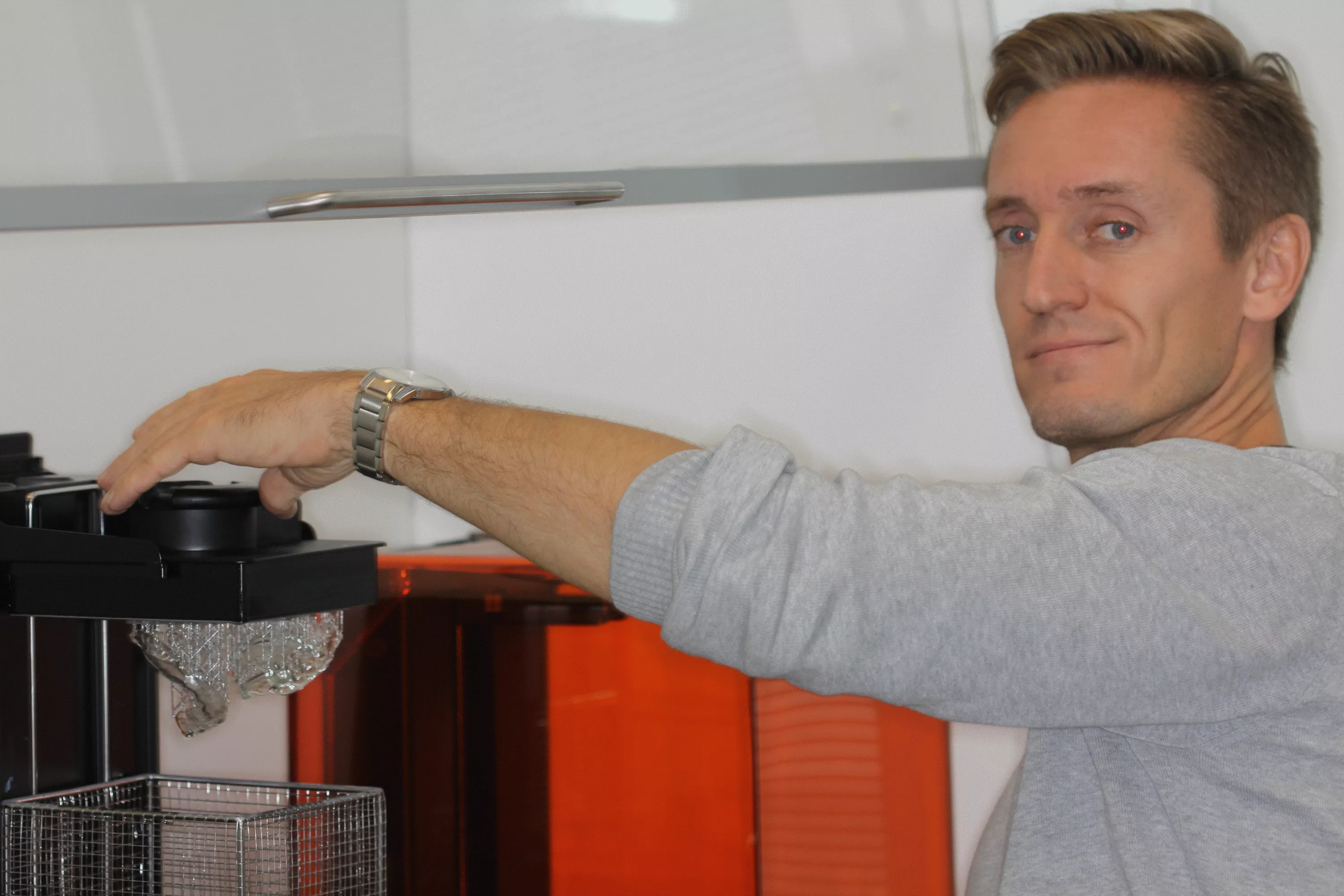 Leading senior dentist, Jens Jørgen Thorn, welcomes the new times and technology:
Not only can we make the planning of jaw operations more accurate, we also have a vision that our patients in the future will have a greater say in their own treatment, by giving them the opportunity to see the virtual result of their upcoming operation
- Jens Jørgen Thorn
Since December 1st last year, the department has been self-sustained with digitally planned patient treatments on the computer screen. The laboratory performs 3D prints for use during the operation and conducts the final evaluation after the jaw operations.
Engineers are moving in
It started with a good idea on a flight home from a conference. It ended up with two IT engineers moving into the department, and they had everything from a 3D printer to holo glasses with them.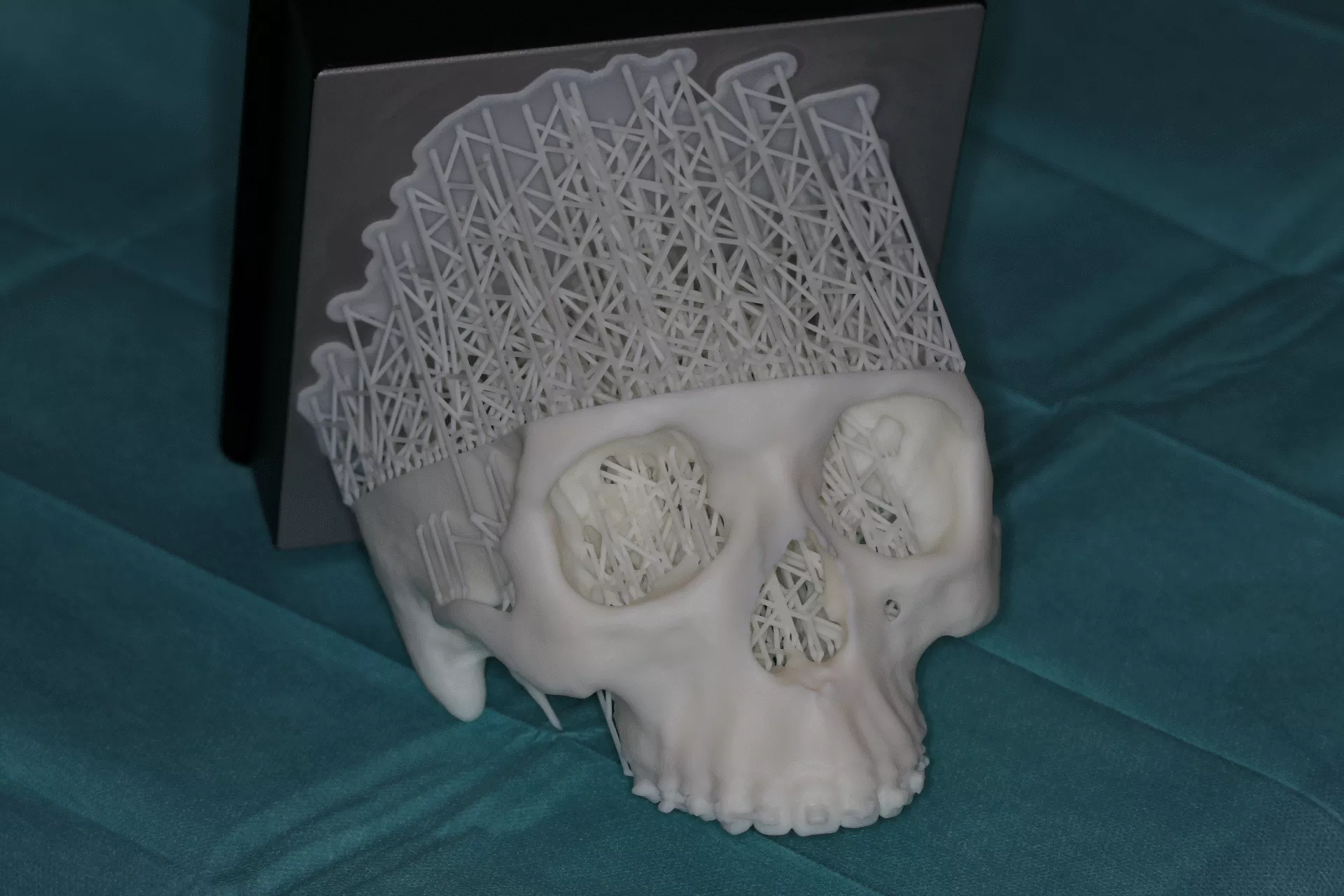 Michael Holte is an experienced IT engineer and former section leader and associate professor at Aalborg University in Esbjerg. He specializes in image analysis, machine learning and computer graphics. He will run and further develop the 3D laboratory in the future.
We envision that our 3D laboratory will contribute positively to several diverse operations at the hospital - not just the jaw operations. Our 3D lab has great potential both operationally and research-wise, and especially when the medical education comes here to Esbjerg, the doctors of the future can benefit from our knowledge of working with 3D data, treatment and analysis here at the department.
- Michael Boelstoft Holte
Want to hear the whole story on how The Department of Oral- & Maxillofacial Surgery at Sydvestjysk Sygehus got their own 3D Laboratory, featuring interviews with Jens Jørgen Thorn, then listen to the podcast below. The podcast is in Danish.